April 27, 2017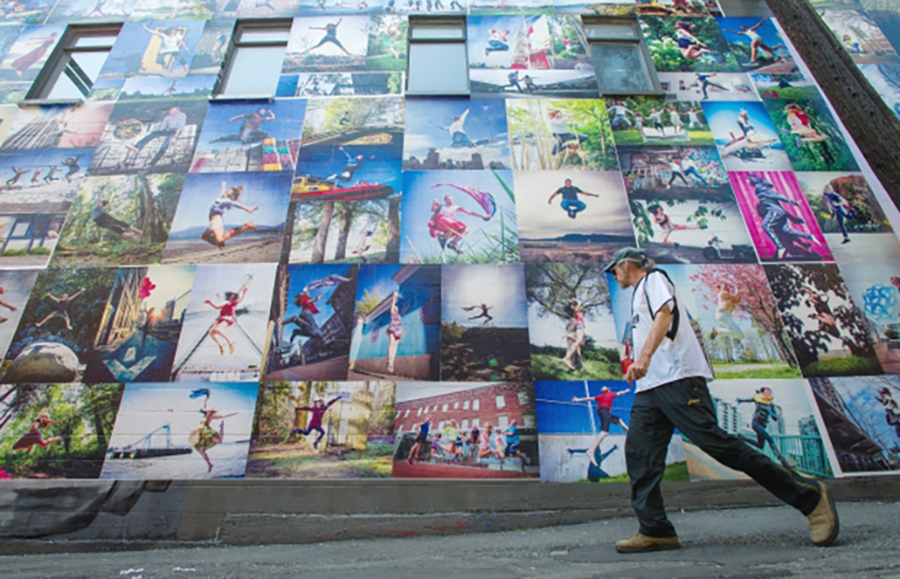 Eyoalha Baker's message is "don't underestimate the power of joy", and she challenges us to embrace joy in our businesses.
I'm up for the challenge.
As marketers we can either market to others' fears or to their joy. (Sadly both approaches can be successful.)  Eyoalha's jump for joy project in Vancouver's east side was a way for her as a photographer to share her joyful photos in a place few would think that joy could exist. Her mural is visual storytelling at its best and included 200 pictures of people literally jumping for joy on the side of a three-story building in Vancouver's east side. The effect on the community and Eyoalha herself was transformational. In this month's edition of "Where Women Create Business", Eyoalha says joy "is an emotion that inspires connection and open hearts. We have the ability to alter our own experiences when we view life through the powerful, uplifting energy of joy." Who doesn't want more of that?
We always have the choice to choose joy over fear, to inspire, to collaborate, to include. That in and of itself is worth marketing.